We want to love the way we've been loved. As we learn and grow in our understanding of how much God loves us, and how much he's sacrificed to adopt us as his own children, we will begin to gratefully, joyfully and excitedly turn our hearts toward others, serving them without strings however they most need to be served.
Below are some local and global works we support
---
LOCAL
cove Shelter

Since this is a season ministry to give shelter to those in need during the colder months is it "dormant" until the holidays
Cove Shelter is an emergency that will serve the homeless in our community during the coldest months of the year:

November 1st - March 31st.

The shelter can currently house 14 people, will serve a meal every night, and offers a place to shower and to do laundry. Anyone can come during the shelter months and have a meal if they need one, even if they don't stay at the shelter. The shelter is open

from 6 PM - 8 AM

every day. Our greatest needs currently are:
1) Overnight workers: This position pays $100/night and the shift is from 5:45 PM - 8:00 AM. Without overnight workers, we can't run the shelter! All workers must pass a background check.
2) Meals: We need meals for 20 people prepared and dropped off every night. You are welcome to stay and help serve food or get to know the people staying at the shelter.
3) Financial donations: This will pay workers and purchase materials for our facility remodel (adding bathrooms). Checks can be made payable to Cove Shelter if you feel led to give.
4) Sleeping bags - each person staying at the shelter gets a sleeping bag that they can take with them and use for warmth during the day and bring back at night. If it is lost or damaged, they get another one.
Young Life

Click HERE for info
Young Life thinks the world of kids. We believe that every kid deserves to know who Jesus truly is and how He feels about them personally. Young Life is committed to meeting kids on their turf, sharing life with them, and loving them unconditionally. By building relationships with kids our hope is that we would earn their trust and the right to be heard. We truly believe that kids don't care how much you know, until they know how much you care. By showing them that we do care we earn the distinct privilege of talking to them about the Greatest News ever. That the Creator of the Universe, Jesus Christ is crazy about them and wants to be in relationship with them.
The haven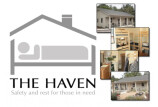 Click HERE for info
The Haven is an 18 bed overnight shelter to temporarily house homeless men and women. It provides a respite for those who have been suddenly and unexpectedly fallen into homelessness or have been chronically homeless for a long time. The Haven is a safe, secure residence where they can be helped to get back onto their feet.
The Haven Family House is a five bedroom house renovated to provide a safe, secure home for families that are in crisis. Many of these families can no longer afford housing on their own.
Both shelters have laundry facilities, showers, mail service and telephone messaging services. The open floor plan at The Haven makes it possible for trained volunteers and professional staff to monitor activity throughout the early evening and night.
Sharinghouse

Click HERE for info
Sharing House is a source of compassion and crisis assistance for our low-income (up to 200% above poverty line) neighbors in Transylvania County, where we offer food and fresh produce, gently-used clothes, rent and utility assistance, household goods, camping equipment, hot showers, a safe place to share stories of struggle... and a refuge of social interaction. We also empower people who seek paths to self-reliance, through special programs such as "Wheels to Work" and the Bridges Out of Poverty mentoring class called "Getting Ahead".
---
GLOBAL
Taylor Morris - Cusco, Peru with Serge.org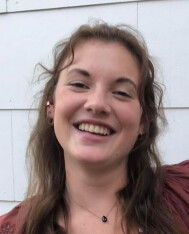 Click HERE for more information.
Taylor has been an active part of Grace Brevard almost from the very beginning when she was a student at Brevard College. After years of serving the Lord in various capacities and various locations, she has now been approved by Serge to join them in Peru starting in January, 2022. We are incredibly excited and blessed to be her official Sending Church, which also means that, along with our other global works, we'll be giving her (each year) 1% of our annual budget. Look below for the description of the mission-field she'll be joining as well as ways to get more information and personally connect with her.
Leah Emory - london (serge.org)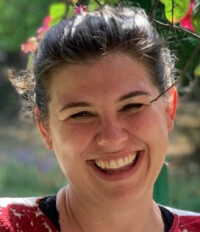 Click HERE for info
Leah was raised in a supportive and loving Christian home in the beautiful mountains of Western North Carolina. Her interest in exploring the world began at an early age in church, where she heard stories of people serving God in other countries. That interest grew while in university at the College of Charleston, and, in 2007 she became a missionary apprentice in Ireland.
While there, she saw how powerful having mentors and leaders can be in the life of the believer, to love and challenge, and how that strengthens people to be bold and risky in how they love their communities. With a desire to be a part of that ministry, she began raising support to serve in London, and has now been living in that global city for several years.
A quote from Jack Miller best sums up the joy of her work: "The difference between what we would do naturally in our own flesh, and what we are willing to do by the power of the Spirit, THAT is God's glory!"
Gary and ashley helms - london (serge.org)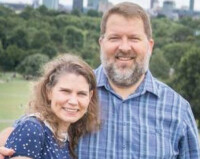 Click HERE for Info
Why would a predictable, stability-loving couple choose to leave the serene mountains of western North Carolina for a bustling city of over eight million people where more than 300 languages are spoken? The answer is that God has given Gary and Ashley Helms a vision to invest long term in building His Kingdom in London.
Before they married in the autumn of 2003, they had separately served for various lengths in Amsterdam, Belize, Kosovo, and London. Ashley also served for two years in Senegal. They've both served with an internship program in Ireland. They deployed in 2015 to London as full-time staff, helping to lead an apprenticeship and internship program in London. Having had careers in management, administration, and sales, Gary and Ashley draw from these rich life experiences while using their gifts to help train and mentor apprentices and interns. They say that experiencing the richness of God's grace daily is what gives them the confidence and passion to take these risks.
Todd and alicia yancey - costa rica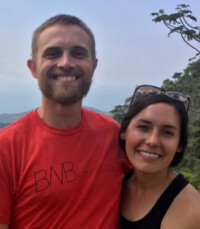 Todd and Alicia worked with Brian Land at Grace Mills River for years before heading off to do youth ministry in Charlteson, SC. Then, in the Summer of 2018, they moved to Jaco, Costa Rica to do youth ministry and missions.


This is from their recent blog:
The youth ministry is continuing to grow as more kids and families are engaging in deeper ways. Parents are engaging more each week by attending church service or volunteering to serve.
The classes I (Todd) am teaching at the local school has directly connected me with every students from the youth ministry. We're seeing the fruit of being present consistently at the school and showing up in students lives. It has also been a huge benefit that our church has a healthy relationship with the school. We pray for them often and continue to see benefit in a healthy partnership. Overall, we have a lot to celebrate with our students and families here in Jaco, and we continue to choose gratefulness for each small thing we see the Lord working in. Jaco is our home and we feel like this is exactly where we need to be.
The allens - North Africa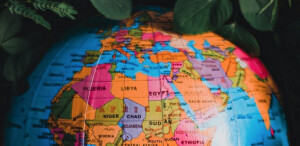 From them: "Derrick, Kate and their three children (Jack, Lucy and Henry) have been serving in North Africa since January 2019. They have been studying Arabic full time during their first year in country. This has allowed them to form relationships with local friends in their heart language. They also have been part of building up a local church and supporting an expat home church as well. As a Licensed Professional Counselor, Derrick is setting the groundwork to provide access to mental health services to locals and expats using various and culturally appropriate modalities. Katie has been nominated to our church's diaconate and will be an integral part that ministry. Derrick is helping to write policies for an international school as they seek accreditation. Both Katie and Derrick have been teaching English as a spring board for outreach. Derrick and Katie have long term plans to serve the people of their city and continue to share The Story."