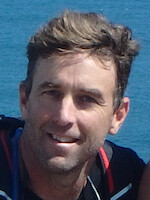 Brian Land
Lead Pastor
E-Mail:

Brian and Amy have been married since 1992 and led youth ministries for 20 years after which Brian transitioned to Preaching Pastor at Grace Mills River as he prepared to plant Grace Brevard. They have three kids: Ashley, who is married and works in the solar-power industry in Austin, TX; Trevor, who works in the Finance World in Huntsville, AL; Emily who takes care of children and teaches art in Durango, CO.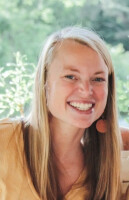 Anne Childs
Children's Community Director
E-Mail:

Anne is or new director for all-things-kids. She has been an elementary school teacher in Brevard but, after having her second baby, is currently slowing down her schedule a bit.
Jean (married to Ethan Lydon, one of our elders) keeps Grace Brevard afloat. She wrangles the admin/logistics, but actually functions more as our "integrator" as she threads together people, vision and programs so that we function as one unit and not a conglomerate of silos.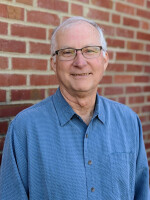 (Elder) Mark Emory
E-Mail:

Mark has lived in Brevard for 42 years and is retired from working in administration at the local hospital. He is an original member of Grace Brevard and was a former member and deacon at a previous church. He is married to Lynne and has two grown children and four grandchildren. His daughter Leah is a Grace Brevard supported missionary with Serge in London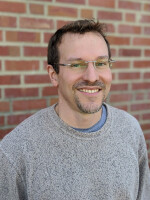 (Elder) Jason Leflter
Elder
E-Mail:

Jason is a Brevard-Native (though he spent a few years wandering about after his Brevard High days). He and his wife Juli have 4 kiddos (3 girls and a boy) that are all in various stages of schooling from High School to Grad School. Jason works in the world of high finance, really really likes brisket, and owns more dogs than is normally allowed by law.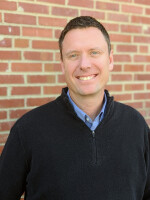 (Elder) Ethan Lydon
E-Mail:

Ethan moved to Brevard in 2020 to pursue his long-time dream of growing roots in the western North Carolina mountains. He is married to Jean with two grown children. He comes to Brevard from northern Ohio, where he served his church as a deacon and member of the executive committee for 4 years. Serving, building community, learning, and loving within the church are a passion and calling. Professionally, Ethan works full-time with Microsoft where he helps lead partner strategy.